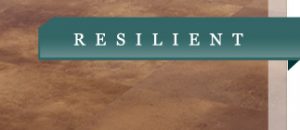 EDUCATION
Over the years Hannon Floors has done work in multiple educational facilities from grade school to universities. Our expertise is not limited to the classroom but also includes gymnasiums, weight rooms, cafeteria and wherever else flooring is required. Hannon floors has done work for schools throughout New Jersey from Bergan county to Cape May County. Hannon Floors Covering Corporation is a New Jersey state-approved contract vendor.
GOVERNMENT
At any level of government, from local to federal, Hannon Floors is well equipped to improve the buildings that keep our government moving forward. Through our experience over the years there isn't a problem that we can't solve. From Repairs to new construction, we have the knowledge and skill-set to complete your job the way you want it.
CORPORATE
Hannon floors has the knowledge and experience in commercial services that span from large scale projects to repairs and maintenance. Because of this, we are able to handle any need that our clients may have no matter the size or scope. Hannon Floors is here to help give your company a professional look while providing supportive customer service to assist you from estimating to instillation.
We aim to provide flooring promptly to keep your business moving while making sure that is it durable enough to last decades. Professionally installed, Hannon Floors works with companies that have time-dependent projects completed seamlessly with everyday work life.
HEALTHCARE
We understand that safety of your patients is of utmost importance. Our team of installers are highly capable of adapting to your team's schedule and can work at any time that is convenient for you. From the beginning of this process, our sales people will work with you to help find what floor is best and coordinate a plan that works well for all parties, Hannon Floors will work as hard for you as you do for your patients.