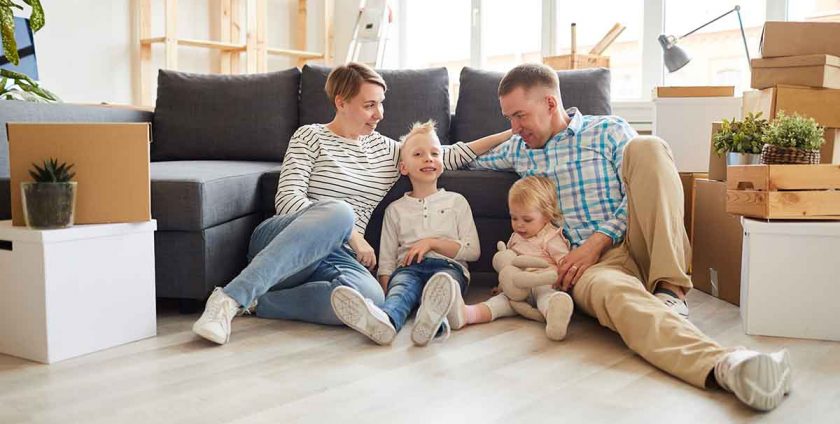 Thinking of upgrading or redoing your floors? It can be hard to find the best flooring for families, as each is different. You may be anything from a super-vigilant parent of small children to a laid-back owner of a pack of furry friends. Below, we will show you which type of floor is best for you.
Know Your Home
This is a crucial step to choosing your floor. You will consider your type of floor based on your personal preferences, room, number of rooms, number of floors, renter versus owner, ease of maintenance, scratch resistance, how to clean, and many others. And there's the all-important factor of price and how it meets your budget. It is best to know the price per square foot for the materials, installation, as well as the amount of time it will take to install before you make a choice.
What Kind of Family?
Who makes up your family is a crucial factor. For example, those of you with small children should consider all the scratch resistance you will need. This can come from highchairs, plastic wheels, push toys, and so much more that can damage your new precious floor, which can eliminate options such as certain forms of tile and hardwood. You still have a number of choices including high-grade carpet, laminates, ceramics, and resilient. Our personal recommendation is vinyl, as it is durable, looks great, is price-friendly, and has many other benefits.
Best Vinyl Flooring for Families
Did you know vinyl is the fastest growing flooring option on the market today? It comes in many forms, even luxurious planks that can look just like natural flooring materials. Don't think of the laminate vinyl of the seventies that was all the rage. Today's vinyl is highly resistant to water damage for those of you anticipating a lot of spills, leaks, and other accidents involving fluids.
Other Flooring Options for Families
If vinyl isn't your choice, there are others to suit every taste. These flooring options include but are not limited to:
Engineered hardwood flooring – It is engineered specifically for multiple purposes, including all the dangers your family can pose to a new floor. They are often finished with a protective layer to prevent liquids from penetrating it. As a result, lifetime maintenance on most engineered wood floors is easier than carpet. Additionally, they do not harbor mold, mildew, allergens, or bacteria.
Vintage Oak – This traditional choice can last for decades in your home. It is resistant to scratches and scuffs and has an elegant look. However, vintage oak is on the higher end of the flooring price scale.
Bamboo – Earth friendly families will love the low impact choice of bamboo. It is resistant to heavy foot traffic and exceptionally strong.
Carpet – This is an ideal choice for bedrooms, home offices, and other areas with low foot traffic. Professional grade carpet can hold up for years and is easy to maintain. It also feels great on bare feet and is a good choice for homes in colder climates.
Best Flooring for Families in New Jersey
We at Hannon Floors have been helping families like you select, install, and maintain floors for both residential and commercial clients since 1928. Contact us today to see how we can help you.